A Man's Mind Is Raised Only To The Level Of The Woman's Mind He Associates Himself With.
~~Alexandre

Dumas

Pere
WELCOME TO

TYRA'S

WORLD OF

TANTRA
Due To My Personal Preference, Individual Choice & Belief In The Law Of
Alchemy &

Tantric

Principle That "Opposite Energies Attract", I Exclusively See
& Visit With Polite, Open Minded, Discreet, Discerning, Upscale & Mature
VIPs

, Gentlemen, Travelers & Business Professionals.
ANYONE CAN RUB A MUSCLE BUT GORGEOUS NUBIAN GODDESS MASSAGES YOUR SOUL & CARESSES YOUR SPIRIT.
🌹TYRA CHANEL🌹
THE BLACK GEISHA
Stellar Reviews On This Website,

USASG

& T.E.R #256997
AN AT HOME, QUIET, SIMPLISTIC & UNINHIBITED ATMOSPHERE FOR TWO, I OFFER AN ALTERNATIVE TO THE "OPEN TO THE PUBLIC" OFFICES, "MULTIPLE CLIENT WAITING" MASSAGE PARLORS & "RUDE, RUSH & RIPOFF" RUBDOWN SPAS. HERE WE DOWNSHIFT TO A SLOWER MORE INTIMATE PACE. WITH ME YOU'RE PRIORITY #1 & I ALWAYS STRIVE TO MAKE YOU FEEL THAT WAY. THE UPPER ECHELON OF PERSONAL CAREGIVERS WITH THE EXPERTISE, EXPERIENCE & EXCITABILITY THE OTHER PROVIDERS LACK, I'M THE FULFILLMENT OF THE SENSUAL FEMININE FANTASY WHO CATERS TO YOUR NEEDS FILLING THE VOID OF AFFECTION, TOUCH, INTIMACY & CONNECTION YOU MISS IN YOUR LIFE. IF YOU SEEK SPECIALIZED TENDER LOVING CARE, I'M THE BEST WHEN IT COMES TO TAKING CARE OF & ATTENDING TO YOUR MIND, BODY, SOUL & SPIRIT.
THE PRINCIPLE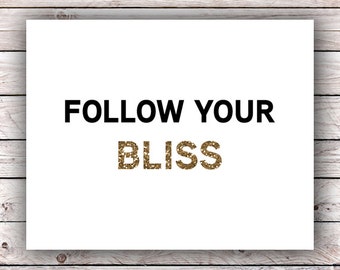 EXPERIENCE A NEW AGE APPROACH TO HOLISTIC
HEALING, STRESS RELIEF & MIND/BODY TOTAL
RELAXATION. THE PURPOSE OF TANTRIC HEALING
& IT'S HEALING CEREMONIES IS TO AWAKE,
AROUSE & RELEASE YOUR INNER KUNDALINI
ENERGY, A POWERFUL PLEASURE SYNERGETIC
FORCE THAT CULTIVATES BLISS, ECSTACY & JOY.
A COMPLETELY THERAPEUTIC TANTRIC MASSAGE
EXPERIENCE OF TOUCH, INTIMACY & CONNECTION,
I FOCUS ONLY ON BEING FULLY PRESENT & THERE
WITH YOU, YOUR PLEASURE, FULFILLMENT &
SATISFACTION BEING THE PARAMOUNT
PRIORITY. THIS RELAXATION METHODOLOGY
ENCOMPASSES EVERYTHING THE MASCULINE &
FEMININE ENERGY DESIRES, WANTS & NEEDS FOR
WHOLENESS & STRESS RELIEF.
THE PROMISE
WITH ME, IT'S REALLY & TRULY ALL ABOUT YOU. YOU'LL ALWAYS FEEL LOVED, APPRECIATED & SPECIAL IN MY PRESENCE. LICENSED & CERTIFIED, I'M A MASTER AT MY CRAFT. ESTABLISHED & TRUSTED, YOUR SOLITUDE, SAFETY & SATISFACTION IS ALWAYS ASSURED BECAUSE I WANT TO SEE YOU AGAIN. RESPECTED & KNOWN FOR MY INTEGRITY, I WANT YOU TO BE HAPPY. MY GOAL ISN'T TO GET YOU IN, OFF & OUT. I STRIVE TO OFFER AN EXPERIENCE TO REMEMBER, A SETTING YOU'LL DESIRE TO RETURN TO, A SESSION YOU'LL WANT TO REPEAT WITH THE KIND OF SERVICE YOU'LL COME BACK FOR. I'M CALLED TO COMFORT, SATISFY THE NEEDS OF & SERVE THOSE WHO EXPERIENCE A MUNDANE EXISTENCE, EMPTINESS IN LIFE & SEEK SATISFYING REJUVENATION, UNDERSTANDING, LOVING TOUCH, COMPANIONSHIP & AFFECTION.
THE PRACTICE
I HELP YOU TO EXPERIENCE STRESS RELIEF, RELAXATION, WHOLENESS & A SENSE OF WELL-BEING . I'M THE EMBODIMENT OF A PROFESSIONAL RELAXATION THERAPIST WHO IS BLESSED TO HAVE & POSSESS "ENLIGHTENED EROTICISM" & "EXEMPLARY EROTIC INTELLIGENCE". AN ENERGETIC BEING IN FEMALE FORM & AN EXPERT IN THE ART OF ECSTATIC BLISS, I'VE MADE A LIFETIME COMMITMENT TO STUDYING & PRACTICING TANTRIC PRINCIPLES, THE SOUL'S JOURNEY TOWARD UNION WITH THE DIVINE & FOCUSING ON A WAY OF LIFE IN TOTAL BALANCE & HARMONY WITH THE MIND & BODY.
THE PROCEDURE
UNLIKE CONVENTIONAL & TRADITIONAL METHODS OF HEALING, WITH TANTRIC HEALING THE BODY'S INCLINATIONS & FREEDOM OF FEELING ISN'T RESTRAINED. THERE ARE NO BOUNDARIES. LIMITATIONS & RESTRICTIONS DO NOT EXIST. THE TANTRIC WAVE ISN'T ABOUT THE DESTINATION BUT THE JOURNEY. FOCUSED PURELY ON HONORING, CHERISHING, SERVING & CATERING TO YOU, MY GOAL IS YOUR JOY. MY FOCUS ISN'T ON WHAT IS WRONG WITH YOU BUT ALL THE THINGS THAT ARE RIGHT, GOOD & EXCEPTIONAL ABOUT YOU. I ENGAGE YOU WOMAN TO MAN. YOU CAN BE YOURSELF WITH ME. FLOW FREELY IN YOUR OWN VIBE AND I'LL FLOW WITH YOU. I'M A MAJESTIC MUSE, A COMFORTING PRESENCE, FREE SPIRITED INTELLECT & EMPATHETIC COMPASSIONATE OVERSEER. I LISTEN. I CARE. I PROVIDE SERENITY, I PROVIDE SOLACE. I PROVIDE SOLITUDE. I PROVIDE A SANCTUARY OF LOVE, PEACE & JOY. TIME STANDS STILL WHEN YOU'RE WITH ME.
ABOUT THE PERSON:
STANDING 5'3, WEIGHING 115 lbs WITH A 32b-24-32 PETITE ATHLETIC PHYSIQUE, I'M THE PERFECT SIZE, SHAPE & SYMMETRY TO MAKE YOUR NURU MASSAGE EXPERIENCE PERFECT. WITH KINDHEARTED SINCERITY, I CREATE AN AMBIANCE OF SENSUOUS SERENITY WHERE ONLY YOUR NEEDS & WANTS MATTER. MESMERIZING, LOVABLE & GENUINE IN MY CONNECTION, I'M KNOWN TO MY DEVOTEES AS "GANIKA " WHICH MEANS "LADY OF QUALITY" & "SHIVAKTI" WHICH MEANS "ONE WITHOUT A SECOND". I POSSESS CREATIVE , SUPREME & DYNAMIC FEMININE POWER THAT TOUCHES THE MASCULINE ASPECT OF BEING IN ONENESS, TOGETHERNESS & ABSOLUTE INTIMACY.
I SHOW YOU THE "NAMASTE WAY" OF THINKING. MOOD & MIND ALTERING, YOU EXPERIENCE THE EROTIC EXPRESSION OF MY RECOGNITION OF THE BEAUTY & GREATNESS THAT LIES WITHIN YOU.
THE PURPOSE:
USING CUSTOMIZED INTERACTIVE TECHNIQUES THAT TAKE YOU ON A INNER & OUTER BODY JOURNEY INTO THE DEEPEST, MOST PLEASURABLE PARTS OF SELF, I LIBERATE YOU MIND, BODY & SOUL SETTING YOU FREE TO THE TRUEST NATURE OF BEING. WE BECOME TWO CELESTIAL BEINGS INTIMATELY INTERTWINED IN A SPHERE OF LIMITLESS POSSIBILITIES. WITH ME IT'S ABOUT FINDING PEACE, BLISS, YOUR OWN PERSONAL HAPPINESS & MEANS OF HOLISTIC RELAXATION. IT'S ABOUT BEING "TUNED IN". IT'S BEING MUTUALLY NON-JUDGMENTAL, UNDERSTANDING & ACCEPTING OF NEEDS & NUANCES. IT'S BEING SACRIFICIALLY WILLING TO PLEASE OTHERS WITHOUT REGARD FOR OR THOUGHT OF ONE'S OWN SELFISH, PERSONAL BOUNDARIES. IT'S ABOUT EXPLORING & EXPERIENCING PLAYFULLY LIFE, LOVE & PLEASURE THROUGH THE SIGHT, SOUND, TASTE, FEEL & TOUCH OF THE OTHER PERSON. IT'S ABOUT SHARING THE GIFT OF THE "GRANDE AMORE".
THE PROTOCOL:
BY CONTACTING OR VISITING ME YOU AGREE:
SESSIONS ARE FOR TANTRIC HEALING PURPOSES
ONLY. AT NO TIME IS SUGGESTED DONATION AN
AGREEMENT, CONTRACT OR PROMISE TO ENGAGE
IN ANY SEXUAL ACT, ACTIVITY OR PERFORMANCE
IN EXCHANGE FOR MONEY. THIS ISN'T A SEXUALLY
ORIENTED BUSINESS, ADVERTISEMENT, WEBSITE
PROMOTING OR SOLICITING PROSTITUTION. THERE
IS NO SEXUAL INTENT OF ANY KIND ON MY
BEHALF. WITH YOUR UTMOST CONFIDENTIALITY &
PRIVACY ASSURED, YOU AGREE UPON VISITING
YOU HAVE NO AFFILIATION WITH & AGREE NOT TO
DISCUSS OR DISCLOSE SERVICE, SESSION OR
PROVIDER DETAILS TO ANY PERSON, AGENCY,
THIRD PARTY, ENTITY OR ORGANIZATION. IF
CHOSEN YOU ARE INVITED AS A FRIEND WHO'S
A GUEST AT MY PLACE. ALL SUGGESTED PRIVATE
MONETARY DONATIONS ARE ACCEPTED AS A LOVE
GIFT FOR MY TIME, EFFORT & HOSPITALITY.
NEITHER SEX WORKER, PROSTITUTE OR ESCORT
MY APPROACH IS ALTRUISTIC. HYPOTHETICALLY
SPEAKING ANYTHING THAT COULD OCCUR IS A
MATTER OF CHOICE BETWEEN TWO CONSENTING
ADULTS OF LEGAL AGE.
Very Selective To Protect The Impeccable Integrity Of My Place, Superior Service Quality & High End Exclusivity Of Friends/Visitors Allowed On The Premises, I Reserve The Right To Refuse Anyone For Any Reason At Anytime.
WANT TO BOOK A SESSION?